Art of Wuxia at Clearwater Con III 2017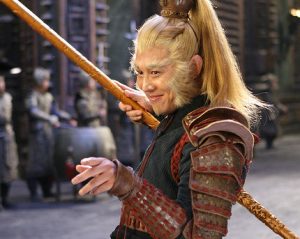 Last weekend I had the pleasure of gaming with a great group of people at the Clearwater Con in Eau Claire WI. The drive was lovely and the accommodations were excellent. This is the second year that my wife and I have made it to this con and I ran two very fun sessions of Art of Wuxia. I also got to play in a FATE game and one of Abstract Dungeon.
Before I talk about the Art of Wuxia games, I want to note the fun games I played run by Matt Hansen of Sneak Attack press. The first game was a FATE game. This is the third time I've played FATE and I still don't understand it. That is totally on me, not the GM or other players. The second game was an Abstract Dungeon game. I love this game. It is an unusual game in which players roll all their dice at the beginning and spend them to overcome challenges as they play. It is very story driven with some fun game elements. Matt did a great job keeping everyone involved in both games and rolling with all the crazy player ideas. There was much laughter and fun.
The first game I ran I had a completely full table because I stole a player from one of my GM friends' table. I feel a little bit bad about that but the player got to try a new game, Art of Wuxi, and he loved it!
I kicked things off with the scenario A Jianghu Ghost story. This scenario is inspired by Judge Dee novels by Robert Van Gulik, Strange Tales from a Chinese Studio by Pu Songling and movies like A Chinese Ghost Story and the modern Judge Dee films. It is full of mystery, investigation, an evil cult, ghosts, dark rituals and the secrets of a family's past. It fits fully in the xianxia (immortal heroes) end of the wuxia spectrum.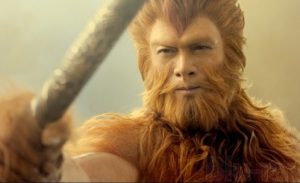 Of the five players, two were familiar with the system. I figured they would show the others how the high-flying action works but the new players jumped in with both fee and pretty soon everyone got a good taste of what their characters could do in a fight. There were lots of smiles around the table. One person said, "Sold!" because they wanted to buy the game right now! This group of players did a particularly good job of connecting the dots of the mystery and saving everyone.
The next day at the con, I ran another Art of Wuxia game. This time the scenario was Red Tiger Clan. This scenario contrasts greatly with A Jianghu Ghost Story. This is much more on the kung fu side of things with sect politics and hostile clan leaders. There is still a creepy evil artifact at the end of the story but the rest is classic Shaw Brother's era movie kung fu.
I had a smaller table this time but all were return players. One returning player wanted to play his favorite character that I use in these scenarios (Mighty Bahu); specifically because he can't stand to watch others not play him up to his boldly brash promise. Hah! One of the people running the convention, Erik, got out of his table duties to join in the fun. My wife Tina played a character she hadn't played before and brought a valuable character to the table strong in the leader skill which really helped.
The enthusiasm was huge in this game and a three-player team really sped up decision making. There was a fight in and out of a teahouse. Some furniture (from the teahouse) was destroyed. Then some tense negotiation with surviving sect leaders. There was also the start of some romance, a classic wuxia trope! There was a daring rescue, the big reveal, an alliance of kung fu sects followed by an assault on the Iron Pagoda itself.  A final boss battle had a plot twist that caught the players by surprise and caused them to really dig deep to defeat the real final boss.  The good guys prevailed and new alliances were reaffirmed. The heroes made a real difference in the region.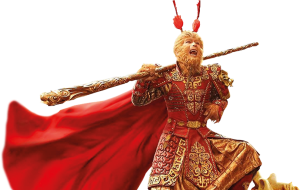 I'm greatly encouraged by the enthusiasm in which players respond to this game. I know it is a niche game but I'm trying to tie every design element into producing the kind of fun action adventures you see in wuxia movies, TV series and books. I think it is working well. Every adventure I've made for the convention games I made by using the adventure generation tables in the book. This makes me believe that assuming you are any bit familiar with the genre; the book will really help you make fun wuxia adventures. If you like wuxia and RPGs, this game should be right for you.